www.paulmabinband.com
ph. (847) 217- 4609
paul@paulmabinband.com
The Paul Mabin Band is THE Chicago Wedding Band as well as nationally. We travel outside of the state as well.
That's why you can also visit us at www.chicagoweddingband.com
 
0:00/3:52

0:00/0:48

0:00/1:01

0:00/1:08

0:00/0:29

0:00/0:28

0:00/0:49

0:00/1:51

0:00/0:40

0:00/0:59

0:00/0:51

0:00/1:11

0:00/0:47

0:00/0:56

0:00/1:51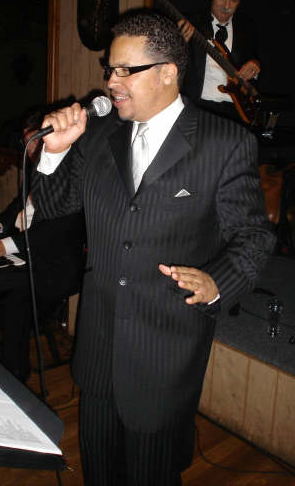 I'm Paul Mabin and I am a professional band leader, MC, and front man singer. I am known for matching the timbre and singing styles of many well known artists of many genres ranging from Modern Rock,  Alternative Rock, Jazz, R&B, Soul, Country, Pop, Hip Hop, Rap and more.
My credits as a professional singer include being the featured vocalist for the 2021-22 Final Fantasy VII Remake North American tour. I was accompanied by local 100 piece orchestras and choirs, performing at prestigious facilities throughout the US, Canada and Mexico, including Carnegie Hall in New York City.  My extensive professional singing career also includes singing as a back up vocalist with renowned artists such as Seal & B.B. King, and opening for artists including: Eric Clapton, Maroon 5, The Beach Boys, Al Green,  Chubby Checker, Dion and the Belmonts, and many others for both public and private high profile events. I have also had an extensive career as a first call session singer for national tv and radio commercials.
Please contact me at (847) 217-4609 to learn more about what the Paul Mabin Band can do for your next big event! We can put together the right size ensemble that best suits what you need ranging from a pop/jazz duo, trio and quartet or we can put together a 5 to 16 piece band! Call or email for more details!