The Paul Mabin Band
ph. (847) 217-4609
Paul@paulmabinband.com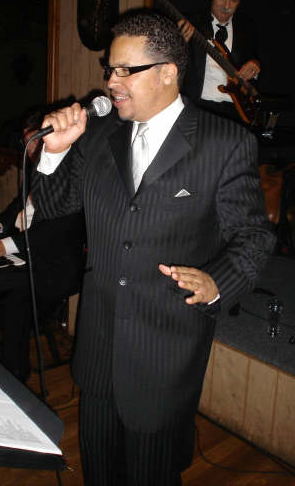 Choosing the Paul Mabin Band perform for your event will be a one of a kind experience!  We will give you an astonishing show for the next wedding or event you plan to have. We will give you several options of different ensembles to choose from with professional , versatile and exceptional singers and instrumentalists. We perform a wide variety of all styles of music including: Pop, R&B, Country, Jazz, Big Band, Rap, Hip Hop, Rock, Grunge. Alternative, Synth Pop, Blue Grass, Folk, Soul and more all designed to keep your guests dancing and having fun.  If your favorite song is not on our list, we'll learn it for you. We will take all the valuable time needed to give you exactly what you are looking for musically. 
Paul Mabin the Band Leader, Emcee and Musical Director is one of the most sought after singers in the city of Chicago, but even more,  he is accompanied by an amazing line up of top musicians and singers. Paul Mabin leads the band with command, professionalism, precision and musical expertise. We leave the audience captured with excitement every time and wanting to share their experience with others. We commit to every role required with passion and integrity to see to it that your event is ran smoothly. Please take the time read our testimonials and see what others have said.  The Paul Mabin Band is in a league of it's own.  Experience The Paul Mabin Band for your next event!